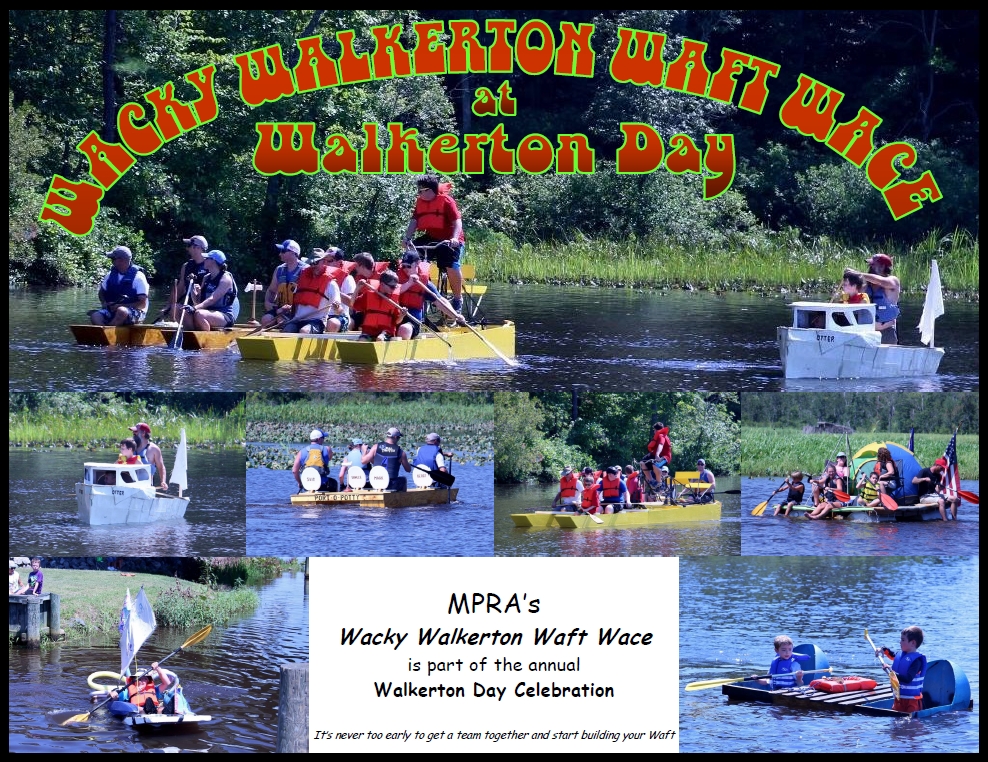 Get your friends and start building your Waft today!
The Wacky Walkerton Waft Wace has been a tradition at Walkerton Day.
Teams will meet up at the ramp by the old Walkerton bridge.
Meet at 3:00 PM – you will be towed against the tide to the starting line and the Wace will begin around 3:30 PM
The Annual Walkerton Parade starts at 5:30 after the Wace is finished.
Rules:
Prepare to have lots of fun !!!
No Motors allowed – In the past we've had paddles, paddle wheels, bicycle driven props, sails, oars, etc.  so get creative.  Solar power is allowed as long as there's no battery.
Wafts should be creatively constructed – please don't  just decorate a canoe, kayak, boat so paddle board.
All participants must wear a USCG approved PDF.
Participants under 16 must be accompanied by an adult.
All participants need to sign a release waiver.
Bring a tow rope/line around 25-50 feet  – we'll tow you to the start against the tide
Cost $15 per team to register – all funds go to the Mattaponi Dive Team